Welcome
Lake County Process Servers
I'd like to welcome you to our company. I have organized some information below to give you some assurances that we are a ligitmate service of process company that works deligently and strives for excellence in meeting the objectives and expectations of the legal professionals who work with us. If you have any questions after reading the information below, please do not hesitate to call me at the number on our Logo.
Regards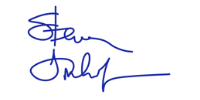 Steve Imhof, Owner, Lake County Process Servers
Location: We are located in Central Florida in the county of Lake. We are close to exact middle of Florida. Halfway between north and south Florida and halfway between east and west Florida. Lake County is a very large county but very rural. From the extreme northern point to the extreme southern point, would require a drive of about 2 hours.
Our History: We have been serving civil and criminal pleadings for local and national attorneys since 2007 by the authority of Florida Statutes Chapter 48 and by the authority of the 5th Judicial Court of Florida.
Credentials: In Florida, service of process of non enforecable writs is permitted and performed by both civilians and law enforcement (by the county sheriffs office) throughout Florida. Most, if not all, sheriffs offices do not accept work from proceedings outside of the state of Florida. Some will not accept work from proceedings from other counties. In order to serve process in Florida, the process server must be licensed by either the local judicial court or by the local county sheriff. Here in Lake County, we are licensed by the 5th Judicial senior judge after satisfactorily completing an initial 8 hour course. As part of our license we must be bonded also. Our license and our bond are renewed every year on our anniversary date.
Our Fees: Due to the size of this county, our rates might be higher than what you might expect. Smaller counties that are densely populated might offer fees that are lower than our county. Due to the rural nature of Lake County, we may have to drive an hour to serve one paper. And we may have to drive three times for a total of 6 hours of windshield time. And this does not include administration time to process the papers within the office such as work orders, invoicing, skip tracing and affidavits of service. At this time we have a minimum service fee of $60. This minimal fee does not include additional fees for things like office pick up, notarization of affidavits, excessive printing costs if you send docs via email, and priority rush service.
Methods of Service: Many other states stipulate in their respective statutes, that service of their pleadings in Florida can be executed in accordance with Florida statutes. This option can be better than your own local options. Check your Statutes. We have typical methods of service in Florida:
Personal/Individual
Substitute Residential
Corporate
Posting
Important Links
Who's Online
There currently are 3 guests online.
Your IP Address is: 34.237.52.11